Welcome to Eldorado Acres
Cozy country living in the sun-filled Rio Grande Valley. In November 2003 Rick and Jeremiah Martin purchased Eldorado Acres. They are backed with 40 years of industry experience and are striving to make Eldorado Acres a top-notch RV park, match that with great customer support - a combination that can't be beat!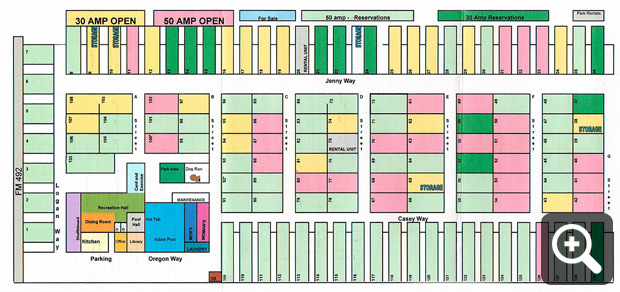 Come and enjoy the relaxing atmosphere with music jams, a full kitchen serving meals, card games, luncheons, trips, high-class entertainers, fun days, craft & sales day, and so much more! Only an hour from South Padre Island and close to Mexico, Nuevo Progreso with activities for Winter Texans!

We have a private Facebook page to stay up on all the activities and monthly calendar listing everything!
Park models for sale or rent.
All our units have been inspected for quality and are available for sale or rent. To inquire about these units please call our office during business hours at 956-585-0531...


Through our commitment, experience, and expertise Eldorado Acres has established a business relationship with our customers that will last a lifetime!.
On Expressway 83 exit 492 Goodwin Rd. go North past the HEB 1/2 mile and your New Winter Home will be on the right. You can find a Bingo hall, HEB, Walgreens, Golf Course, Restaurants, and Wal-Mart. All within minutes!
Contact Us
Eldorado Acres
610 N. FM 492
Palmview, Texas 78574
Email: info@eldoradoacres.com

Customer Service
956-581-6718
Copyright © 2023 RAM Investments - All rights reserved. Version 18.822